Happy Thanksgiving Everyone!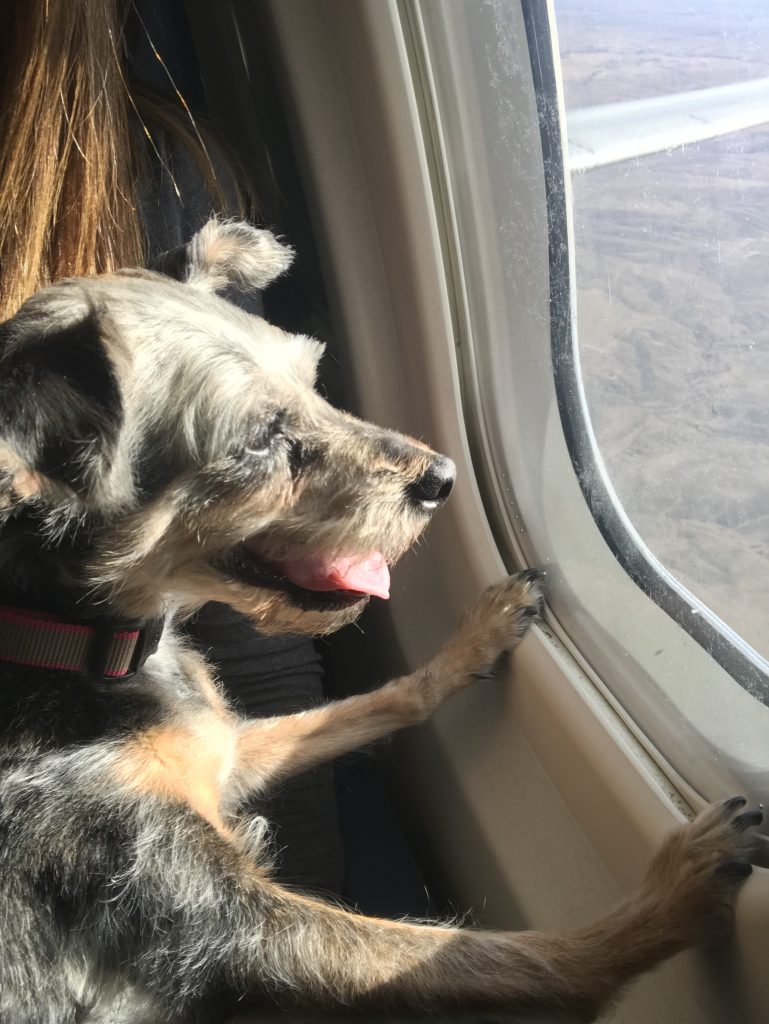 Marc and I took Pooka on her first commercial flight from Atlanta to Denver for the Thanksgiving holiday.
We plan on taking her to Italy for my family's Christmas holiday and I wanted to test out how she would do one a commercial flight. Especially considering she hasn't been in anything resembling a crate or carrier since she was a puppy.
Let me tell you, overall it was a success! Pooka did so great the entire time at the airport, going through security, waiting at the gate and loading on the plane. However, once we put the carrier under the seat she did try to get out then. She was not a fan of that part.
Thankfully, the flight attendant told me that once we got in the air I could take her out of her carrier. I cannot tell you who was happier: Pooka to be out of her carrier or me to have her snuggled on my lap for three hours.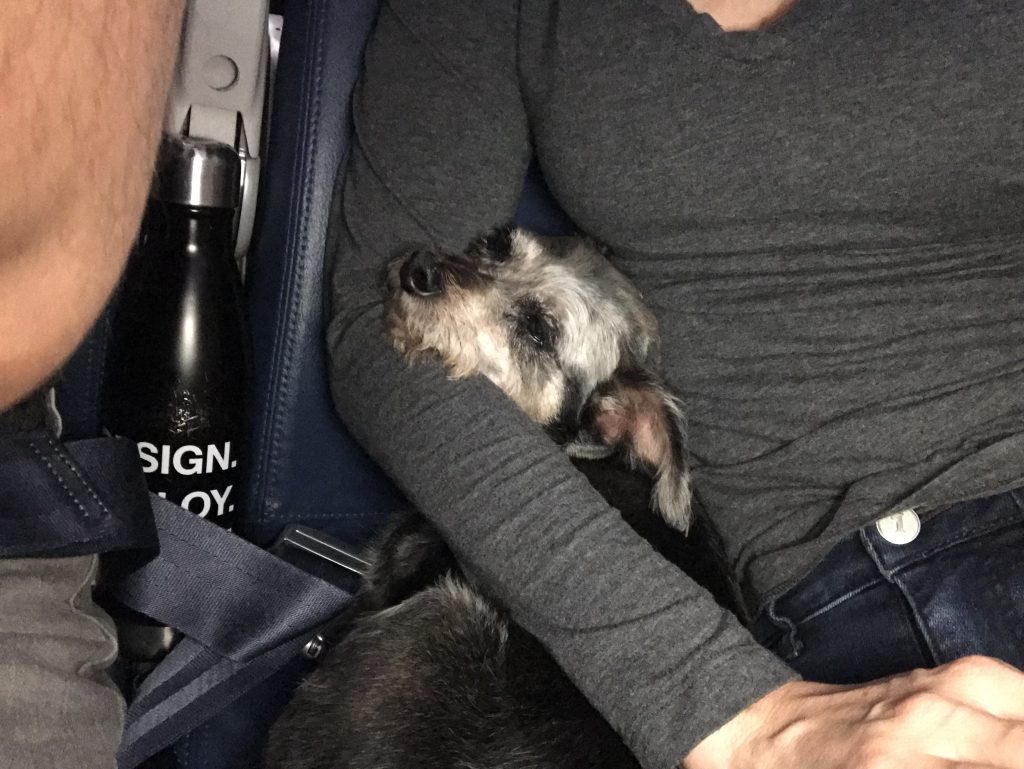 The sun was so hot on my side of the plane that I had the window down almost the entire flight, but finally about 30 minutes before landing in Denver I opened the window.
She was mesmerized! She stared out the window the remainder of the flight. I didn't have to put her back in her carrier for landing!
As we were getting ready to de-board the plane, the surrounding passengers finally became aware of her presence. They were so impressed at what a good girl she was that they were on the flight with her for three hours and didn't even know it.
Needless to say, she's definitely coming to Italy… and probably all my other non-work trips in the future!