I am in a food rut.
I've been working kind of crazy hours this summer which has caused me to be really lazy about going to the grocery store and coming up with different meals for dinner. Marc works like a madman always so he has no time whatsoever to go to the store, and no one wants that man in the kitchen.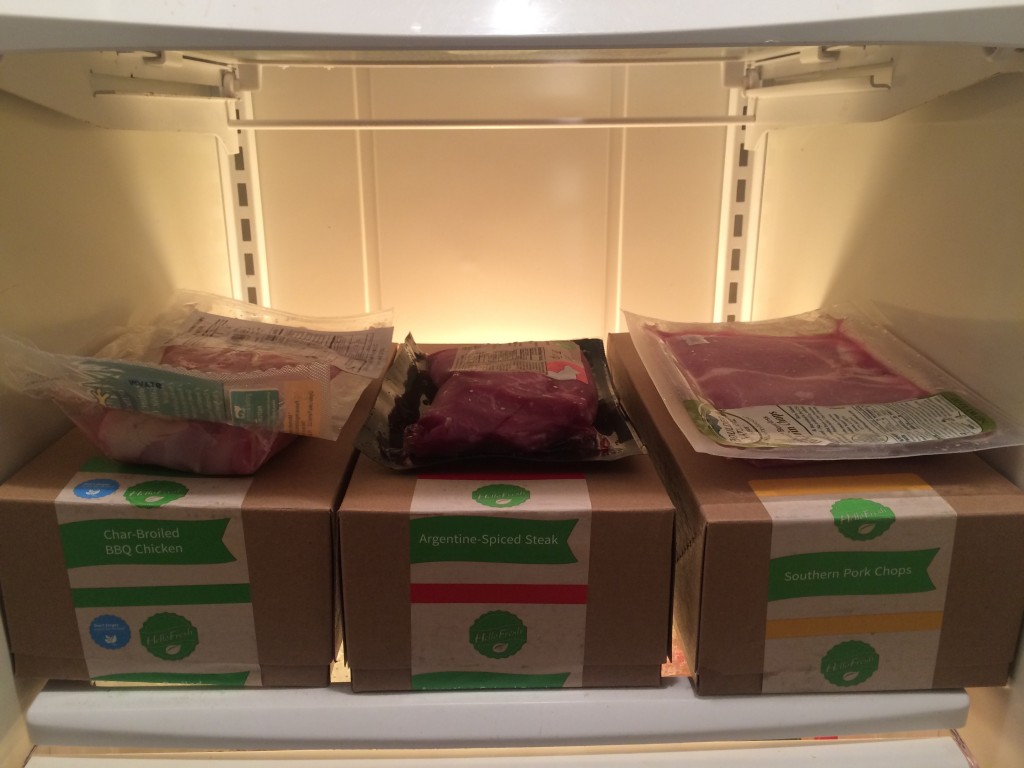 So I decided to sign up for one of those home meal delivery services. There are so many different companies that do the home delivery meals now so clearly that means it must be popular.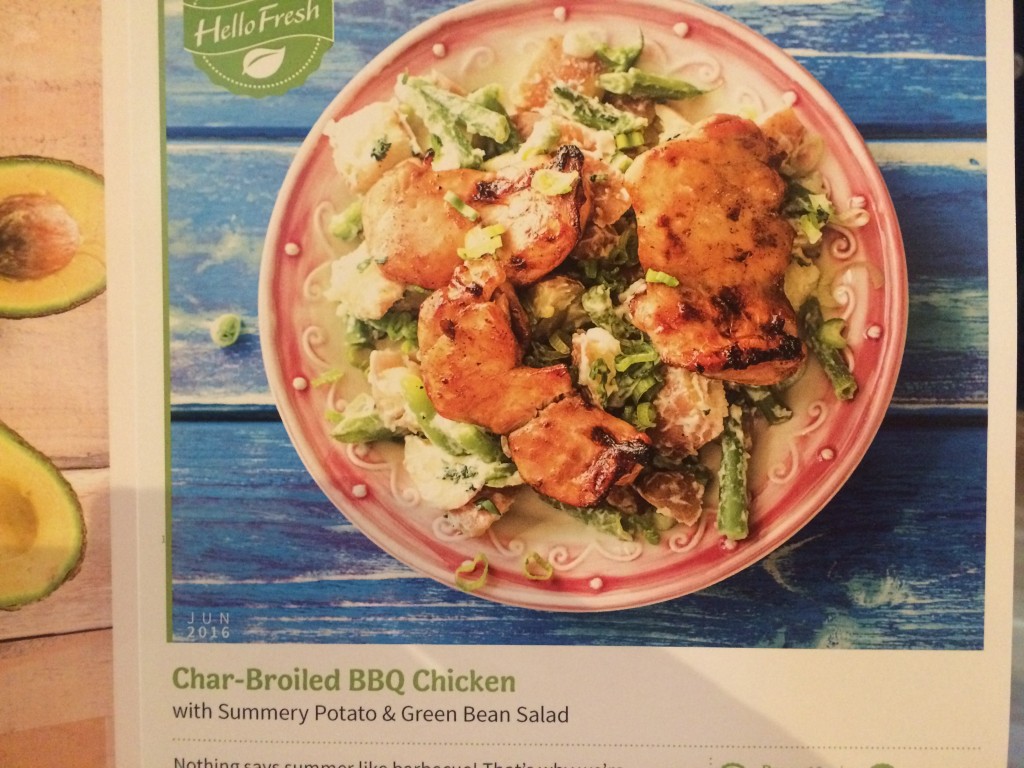 Hello Fresh was doing a promotion for a pretty good discounted rate for the first week, so it was the perfect opportunity to jump on the bandwagon and give it a shot. Also they use locally sourced, responsible farmers for their products, so it feels like someone has shopped at the farmer's market for me, which I like.
My first delivery arrived yesterday. I was surprised that it was all three meals in one box. And of course as things happen this way, Marc ended up having to go out of town and we had dinner with friends pop up so now I have all this uncooked food in my fridge that I'm going to have to find time to cook.
I got home late from work last night and was also unhappily surprised in opening the box that I had to wash and prep all the vegetables. I thought the point of this was to make it as easy and quick on me as possible.
So even though it was 8:30pm and Marc wasn't there, I had the food and decided to make the dinner anyway. I chose the Southern Pork Chops with collard green – potato hash and black pepper gravy. The meal Marc was less likely to enjoy of the three delivered.
By the time I was done cooking it was almost 9:30pm and I was a little annoyed at how long the process had taken. I had wanted all the vegetables to be cleaned and diced for me, and there were quite a few steps in preparing the meal. I just thought the whole thing was going to be more convenient for me. As if someone doing my grocery shopping, pre calculating the amount of food, spices and condiments I need isn't convenient enough… I know I know, first world problems.
As I sat down to take the first bite, a big part of me wanted it to not be good so I could just write the whole thing off and cancel my membership.
Obviously we know what happened next. It was damn good. Like, really really good. And it got me out of my food rut. I would never have cooked collard greens that way and thrown them in with potatoes. And the food tasted really fresh and was of high quality. So in the end, I was happy.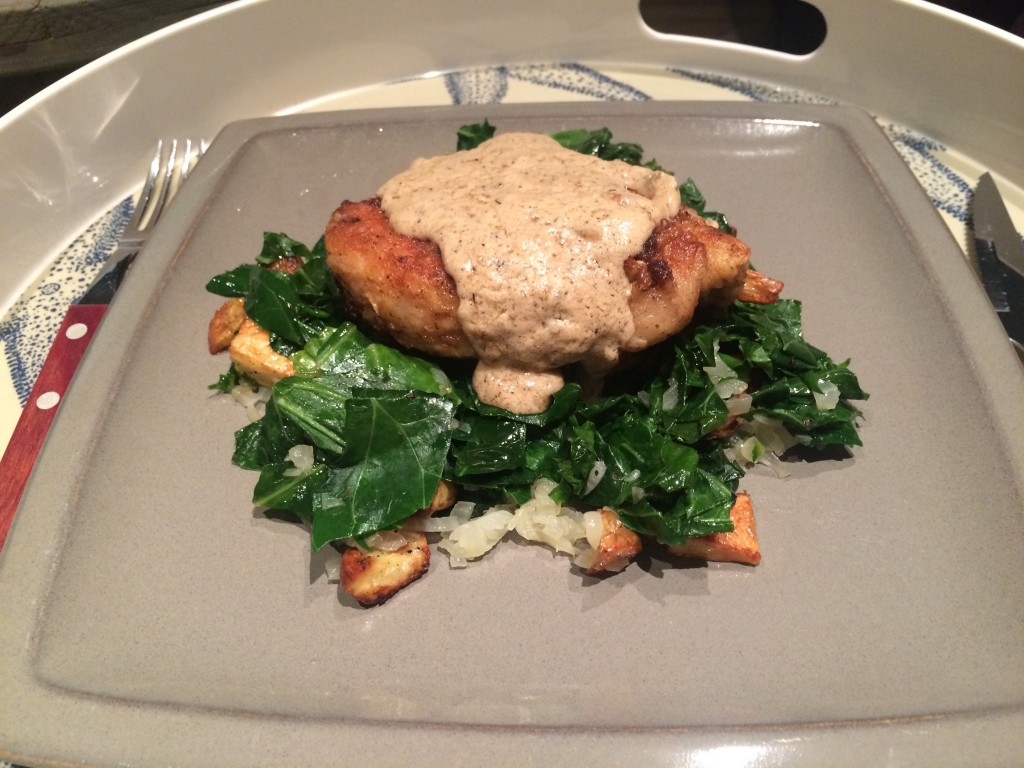 Now I can't wait to cook the other two meals in my fridge and see what they deliver to me next week!
Let me know if you decide to give it a try and what you think!